Accommodation on Rathlin
Rathlin has a range of different accommodation options to suit every budget.
For rates, availability and bookings please contact the accommodation providers directly.
Facebook
Arkell House B&B.
'The allure of the coast holds timeless appeal whatever the time of year and our collection of beach cottages on the stunning island of Rathlin remain firm favourites for families and couples alike.'
Ph: 028 2764 9127, 075 6587 1319. Email: rathlincottages@gmail.com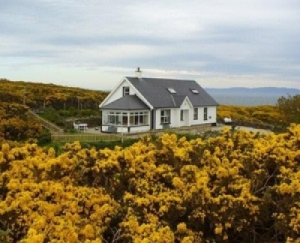 Coolnagrock B&B.
'Situated on the east side of Rathlin Island. The B&B has uninterrupted views of Church Bay and the Mull of Kintyre in Scotland'.
Ph: 028 2076 3983, 077 1812 4662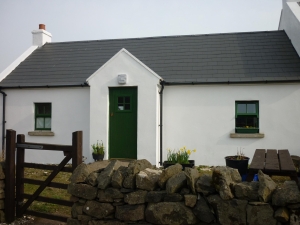 Facebook
Kinramer Cottage Bunkhouse.
'A special place away from the crowd, welcoming small groups and individuals who appreciate somewhere different and distant'.
Ph: 028 2076 3969.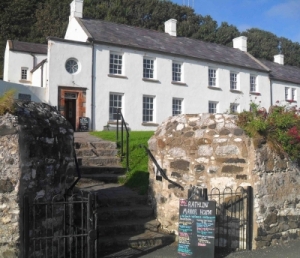 Manor House Guesthouse.
The Manor House will be closed for 2015 due to major refurbishment. Below is a statement from the RDCA regarding the project:
"The RDCA Committee is delighted to announce that an Award of £734,642 from Coastal Communities Fund for refurbishment of the Manor House has been confirmed.
A public announcement has just been released by the Environment Minister, Mark H Durkan MLA with news of almost £1.5 million granted to projects across Northern Ireland.
We are delighted to congratulate our friends in Rathlin's 'Islander Kelp', who have also been successful in their application.
For now, thanks to all who have worked with us towards this opportunity and we look forward to moving on with the project."
More updates will be posted here.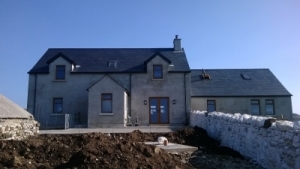 Facebook
Rathlin's latest accommodation is open year-round and is just a 10 minute walk from the harbour.
Ph: 075 6381 4378
Email: info@rathlinhostel.com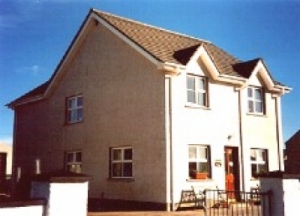 Soerneog View Hostel and bicycle hire will reopen on 14th April 2016.
'Overlooks Mill Bay with good views of grey and common seals. Soerneog, the Gaelic word for "kiln", is the name of an area within the bay.' Soerneog View Hostel is open April-September.
Ph: 028 2076 3954
Unfortunately there are currently no camping facilities on the island, and no camping is allowed along the seafront by the harbour. Therefore currently camping is only possible with the permission of the relevent land owners.
Please ensure that your visit is enjoyable for yourselves, other visitors and the island community by respecting Rathlin's environment - in particular by using the public toilets in the harbour, avoiding damage to stone walls, not lighting fires, and by properly disposing of all rubbish - ideally by bringing it back to the mainland, as the island's bins are often overloaded during the tourist season. Leave no trace! Thank you.