Getting to Rathlin
Rathlin Island, County Antrim is situated off the north east coast of Ireland. It is the only inhabited offshore island in Northern Ireland. Most people will travel to Rathlin via the ferry service operating from Ballycastle, County Antrim, just six miles from the harbour on the island. It is quick and easy to get to the port, and quick and easy to get across to us on the island.
By Car
Ballycastle, County Antrim is just over an hour's drive from Belfast and from Derry, and about three hours from Dublin. From Belfast, take the M2 north, turning off onto the A26 at Junction 1. Continue on the A26 northwards, bypassing Ballymena on another section of the M2. After about 20 miles, turn right onto the A44, through Armoy and on to Ballycastle. At the town, continue on down to the seafront and turn left, past the marina and on to the ferry terminal building at the top of the slipway. Nearly there!
By Public Transport
There are a number of bus routes to Ballycastle, with a stop at Marine Corner, close to the marina and ferry terminal. See here for details.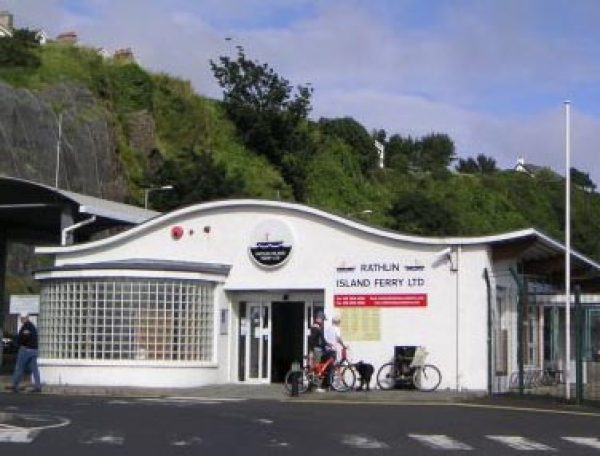 Facebook
The ferry service operates from Ballycastle, County Antrim. During the summer season, there are up to 10 sailings in each direction and up to five a day during the winter timetable season. The crossings are served by two vessels, the passenger-only vessel MV Kintra II (taking approximately 25 minutes to cross), and the car ferry the MV Spirit of Rathlin (approximately 40 minutes), which was purpose-built for the Rathlin route, and replaced the MV Canna.
The 2023 Summer Timetables are in effect until Saturday 30th September, inclusive. The new Winter Timetable comes into effect on Sunday 1st October.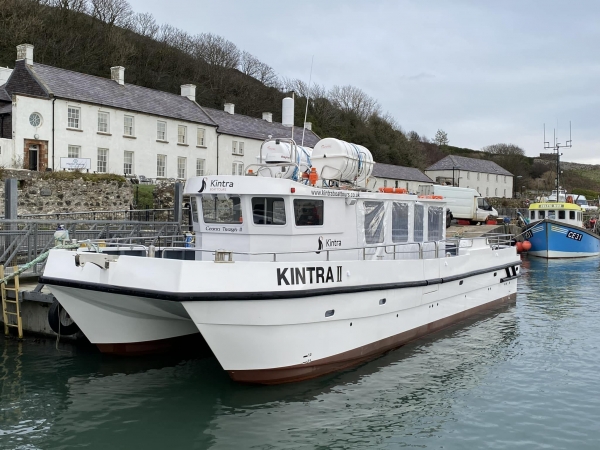 The passenger-only ferry, the Kintra II.
Booking is very advisable, and bookings can be made in person, by phone or by email. Adult return - £12.00, Child (5 - 15 yrs) return - £6.00, family day return - £32.00, children under 5 and senior citizens with valid NI Smart Pass go free. Bicycles may be carried on either ferry for £3.30 return. Please note that there are restrictions on visitors bringing their cars to the island - contact the ferry company for details.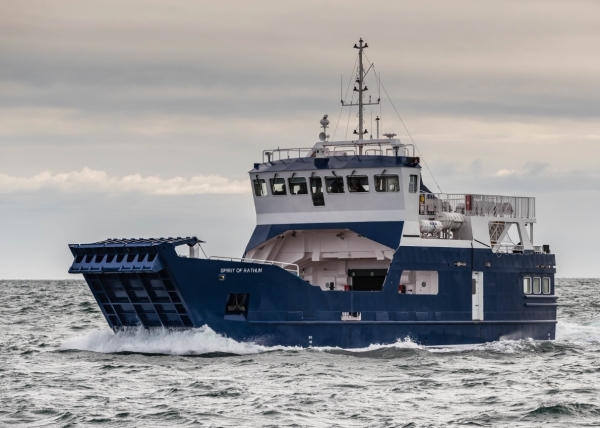 The vehicle and passenger ferry, the Spirit of Rathlin.
For further details contact Rathlin Ferry Ltd or call 028 2076 9299.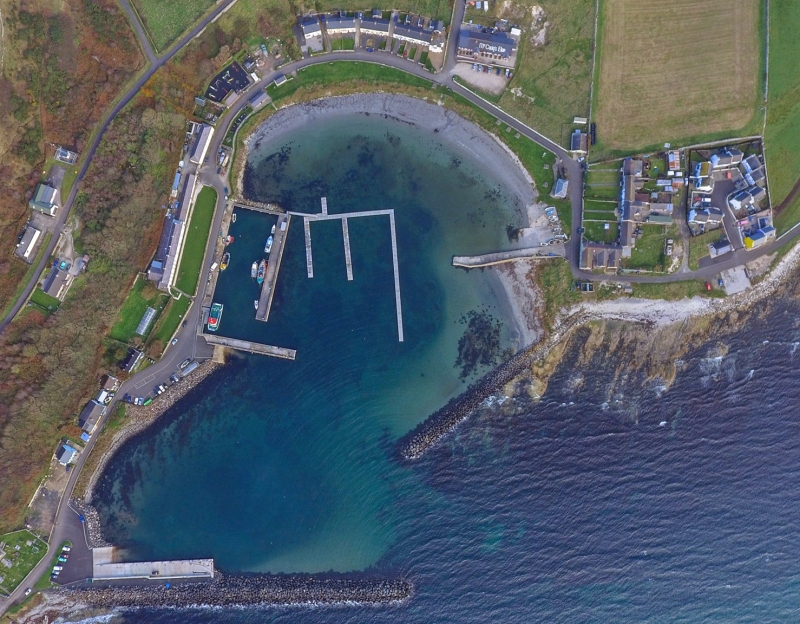 Drone photo of pontoons and harbour at Church Bay by Douglas Cecil
The new pontoons in the harbour at Church Bay have berths for approximately 40 boats. Berthing fees as follows:
Rathlin Harbour & Marina Charges
01/04/17 - 31/03/18
Annual Berth £61.35/MTR
Summer Berth £45.20/MTR
Winter Berth £39.82/MTR
Monthly Berth £21.53/MTR
Weekly Berth £10.76/MTR
Daily/Overnight £21.50
Short Stay (6hrs) £11.00
Slipway £12.80 per day
£107.63 per year
These charges are applicable to all private leisure vessels and small commercial vessels.
Rathlin Harbour Fishing Vessel Charges
01/04/17 - 31/03/18
Annual Berth £33.36/MTR
Summer Berth £24.58/MTR
Winter Berth £21.66/MTR
Monthly Berth £9.15/MTR
Weekly Berth £5.38/MTR
Daily/Overnight £21.50
Short Stay (6hrs) £10.75
Slipway £12.80 per day
£107.63 per year
These charges are only applicable to fishing vessels that have a valid fishing licence and certificate of registry.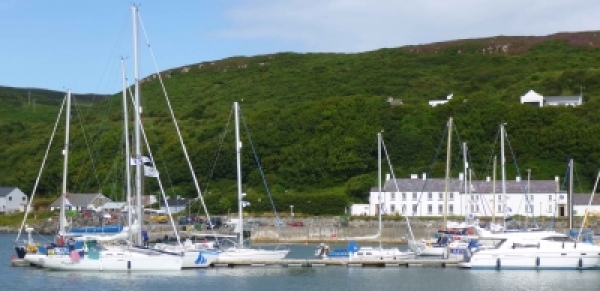 Rathlin Marina Assistant Contact Number: 077 2459 4118
Harbour Master John Morton
Portnagree House
14 Bayview Road
Ballycastle
Co Antrim
BT54 6BT
More information available here.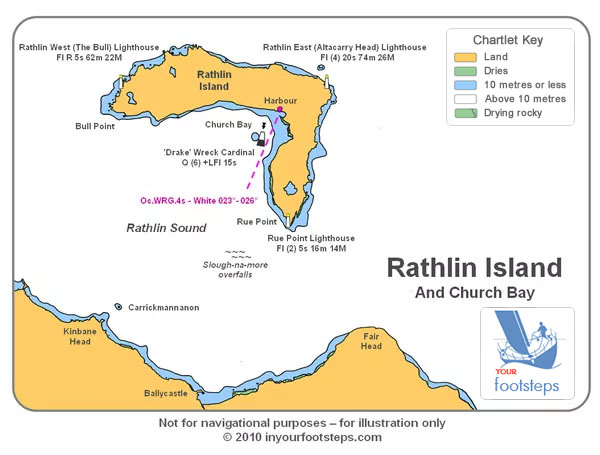 Detailed info on sailing into the harbour at Church Bay available here.
Marine Traffic's page for Rathlin's harbour.