Eating out on Rathlin
Enjoy a bite to eat while you're visiting Rathlin!

Facebook
Good news / Bad news
We are leaving the catering van on Saturday 18 March 2023 BUT are taking the fantastic ladies, menu and ingredients with us to the Manor House.
Our traditions of locally sourced fresh ingredients and sustainable consumables transfers over too.
We look forward to seeing everyone in a different setting going forward.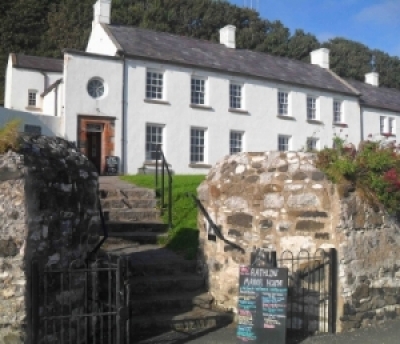 Facebook
Manor House Guest Inn & Restaurant.
"Good news for all that have been patiently waiting over the last few months – The Manor House is back in Business. Island residents Shannon, Shauna & Michael Cecil have commenced operations and the doors will open for guests on Monday 3rd April 2023. We have 12 rooms available for accommodation and cafe/restaurant available to everyone."
Recently restored and refurbished, The Manor House Rathlin Island is in the jaw-dropping location of Church Bay overlooking the harbour, with stunning panoramic views over the Atlantic Ocean.
Steeped in history, the listed Georgian Manor House built in the 18th Century, comprises a licensed restaurant, guest rooms, and an event space.
Phone: +44 (0) 28 2076 0046
Email: reception@manorhouserathlin.com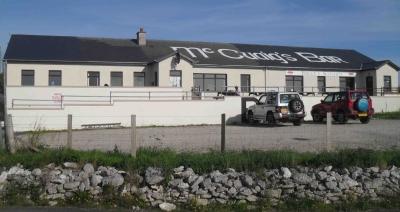 Facebook
"Ebb & Flow Cafe"...
* Open daily for cooked breakfasts etc until 12pm.
* Lunches from 1pm - 5pm.
* Friday Night Chippy until 7.30pm.
* Info to follow about Evening Meals / Pizza Nights/ Themed Evenings.
As always, we are happy to accommodate your events & functions.
Please contact us on:
028 207 60011 for enquiries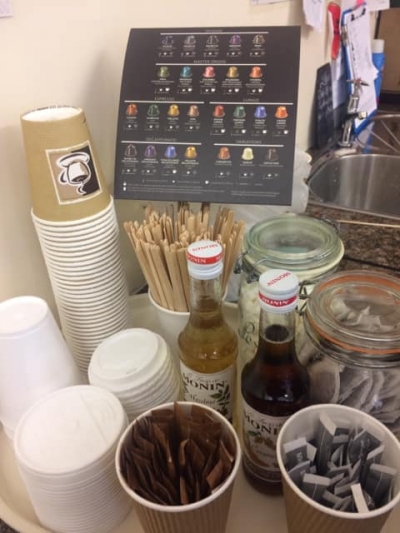 Facebook
Stocking a wide range of groceries and household goods, as well as locally produced arts and crafts, the Rathlin Co-op Shop also offers tea and coffee and wraps and salads.
Open Monday-Saturday, 11.00am-1.00pm & 2.00pm-4.00pm
Closed Sundays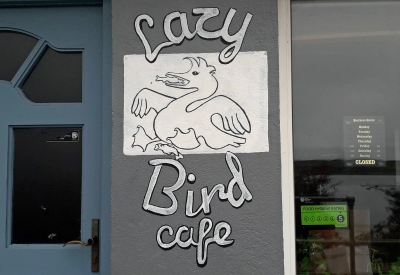 Under new management, and in the location of the old Water Shed Café: Lazy Bird Café.
The Lazy Bird opened its doors in May, initially for weekends only. The café offers a selection of homegrown and local produce, freshly made food and drinks. We will also offer evening dining and take-away on specific dates. For any inquiries, please contact us at cafelazybird@gmail.com or 07522330006.
Open Friday-Sunday, 10.00am-5.00pm