Information for Visitors
* Please read the special arrangements that are in place (see here) for the gradual relaxation of lockdown restrictions on Rathlin and on travel to the island, before planning a visit. Thank you. *
If you are looking for some help with planning your trip to Rathlin then this is the place to be! We can help with travel information, accommodation and eating out. Learn about the Island's history at the Boathouse Visitor Centre and get your own Rathlin postmark at the island Post Office!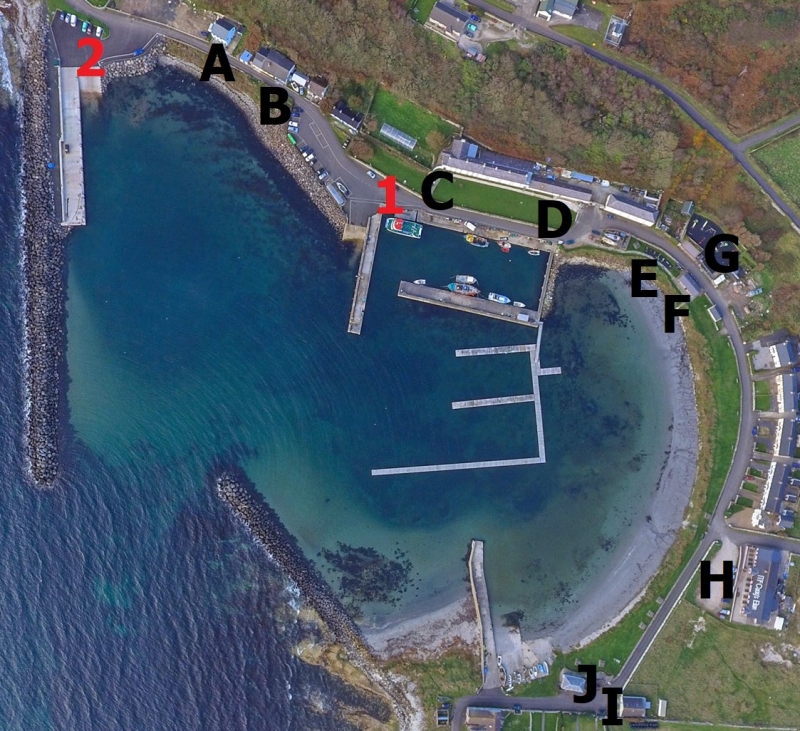 Drone photo of Church Bay by Douglas Cecil.
The Rathlin Development & Community Association has drawn up a code to encourage visitors and residents to be able to have a clean, safe and enjoyable experience of Rathlin Island.
The code is intended to ensure that some of the issues that have caused concern in the past will be addressed, and that island residents and visitors alike can have as enjoyable an experience as possible, during the tourist season and year round as well:
We want Rathlin Island to be a clean, safe and enjoyable place for residents, visitors and wildlife.
Please help us by:

Enjoying the Island and respecting its life and work
Taking your litter home or using the bins provided
Taking care on the roads - drive carefully, cycle on the left, walk on the right
Guarding against all risk of fire
Avoiding damage to walls and fences
Keeping your dogs on a lead
Protecting all domestic animals, wildlife, plants and trees
Respecting the residents' privacy and property
Leaving Rathlin as you found it – or better!
Visiting respectfully
- and you will be welcome!
Boathouse Visitor Centre & Tourist Info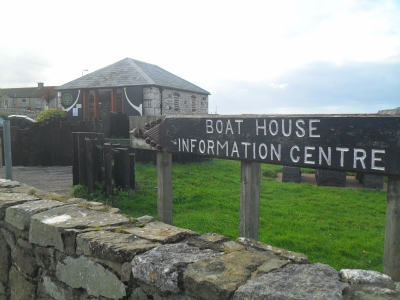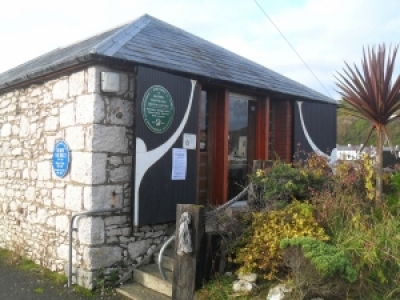 The Boathouse Visitor Centre has now closed for the winter. The reopening date will be confirmed at a later date.
The island visitor centre and museum, the Boathouse, situated a short walk from the harbour in Church Bay, contains a wealth of artefacts, photographs and information about Rathlin's history and life on the island. Souvenirs and island-related books for sale. The island resident staff are on hand to answer your questions and to help make your visit as enjoyable as possible.
Open Monday - Saturday, 9.00 am - 5.00 pm (closed for lunch, 1.00-1.30)
Open Sunday, 12.00 noon - 4.00 pm
Admission free. Disabled access limited. Phone: 028 2076 0054.
For more information, see Discover Northern Ireland's Rathlin page, and Causeway Coast & Glens Borough Council's tourism website, and its page for the island, and the Ballycastle Tourist Office's details.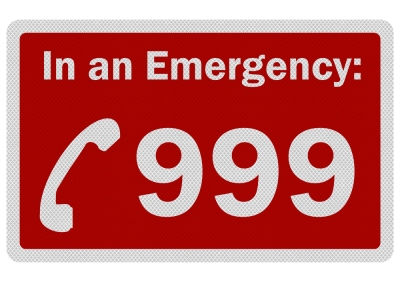 In the unlikely event of an emergency, simply dial 999 as you would on the mainland. Rathlin is well served for emergency responses, with a resident district nurse, and volunteer Coastguard, Fire Service and First Responder (defibrillator) teams. The Police Service of Northern Ireland will also respond if necessary and can be on the island within 30 minutes. There is also a non-emergency police number: 0845 600 8000.
The nurse's station is in the Tithe Barn (the building housing the Richard Branson Centre to the right of the Manor House, through the arch and on the right), with public hours of 12.00-1.00 and 4.00-5.00, Monday to Friday. Saturdays and Sundays and on Bank Holidays, 12.00-1.00. Outside of these hours please call 078 4149 5875. In case of emergency, call 999 or the Doctor Urgent Care phone line on the mainland: 028 2566 3500.
ICE - In Case of Emergency. If you store the word ICE in your mobile phone address book and against it enter the number of the person you would want to be contacted 'in case of emergency' then, should such a situation occur, the emergency services will be able to contact your named person quickly, on your behalf. For more than one contact person enter ICE1, ICE2, ICE3, etc.
Money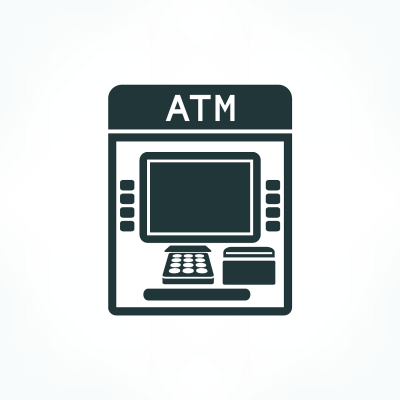 Most island businesses accept card payments. Cash can also be withdrawn on most cards in the Post Office (see opening hours here). Businesses may, at their discretion, offer cashback as part of a card transaction. The minibuses serving the Seabird Centre accept cash only. The nearest ATM to the ferry office in Ballycastle is in the Spar on the seafront.
Post Office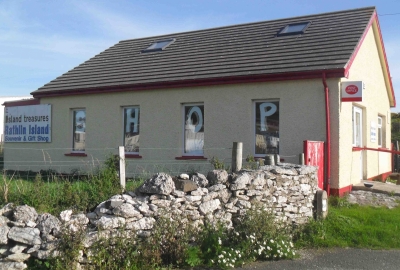 The Rathlin Post Office is situated in the Island Treasures gift shop.
Open Monday-Friday.
October - March open 10.00-2.00
April - September open 11.00-3.00
Public Toilets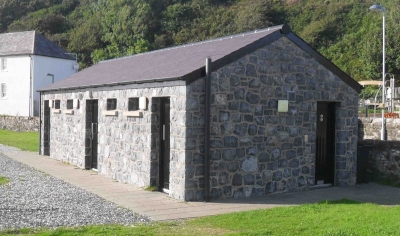 There are public toilets in Church Bay between the harbour and the pub (opposite the playground), and at the RSPB West Light Seabird Centre. Both public toilets have disabled access, and baby changing facilities, maintained by Causeway Coast & Glens Borough Council.
Baby Changing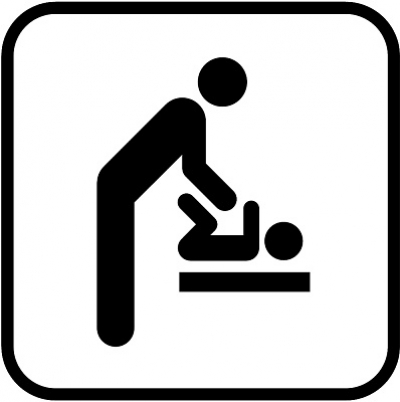 There are baby changing facilities in three locations on the island: in the ladies public toilets in Church Bay, in the disabled toilets in McCuaig's Bar, and in the disabled toilets at the RSPB West Light Seabird Centre.
Children's Playground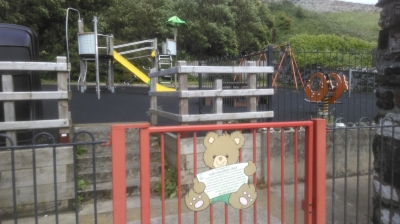 There is a large and modern children's playground situated opposite the public toilets, between the Manor House and the pub in Church Bay, maintained by Causeway Coast & Glens Borough Council.

H2O on the Go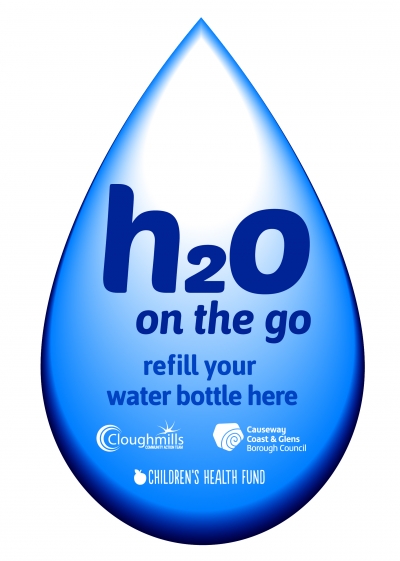 Increasing numbers of plastic bottles are being used every day, which damage the environment and wildlife, and wash up on shore adding to the litter problem if not carefully disposed of.
Currently 38.5 million plastic bottles are purchased every day in the UK with only half of these being recycled. Sixteen million bottles are sent to landfill, burned or leak out into the environment or oceans and it takes 450 years for each bottle to break down.
Causeway Coast and Glens Borough Council are currently promoting this initiative borough-wide so look out for the "H2O on the Go" logo.
On Rathlin Island the areas listed below are making their premises "H2O on the Go" which means they are available for the refilling of reusable water bottles so visitors to the Island will be able to refill and refresh without having to buy a plastic bottle each time: Breakwater Studio, Co-Operative Shop, Manor House, McCuaig's Bar, Resource Centre and the West Light Seabird Centre.
There is now also a drinking water fountain outside the public toilets in Church Bay, opposite the playground.
Outdoor Gym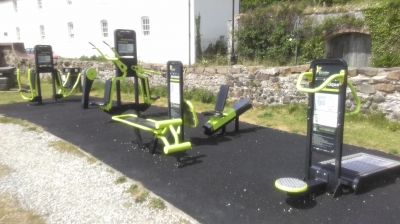 There is a popular outdoor gym with eight different fitness machines on the grass bank beside the public toilets and opposite the children's playground, maintained by Causeway Coast & Glens Borough Council.
Rathlin is approximately five miles long east-west, and three and a half miles long north-south. The wildlife and scenery are famously excellent, and there are several beautiful walks both on and off-road. Most of the land on the island is privately owned farmland, and there are several off-road walks on publicly accessible land that we encourage you to enjoy! When walking off-road, please be mindful of the Rathlin Code, and in particular remember that dogs must be kept on a lead at all times.
Walking Routes
There are several popular walking routes on the island, showcasing Rathlin's beautiful scenery, and allowing people to get closer to the island's exceptional flora and fauna. Walk NI has an excellent website, with detailed walk guides and maps for Rathlin walks.
Rathlin Trail walk guide.
Roonivoolin Walk guide.
Ballyconagan Trail walk guide.
Kinramer Permissive Path walk guide.
Kebble South walk guide.
Kinramer North walk guide.
Eight Walks on Rathlin Island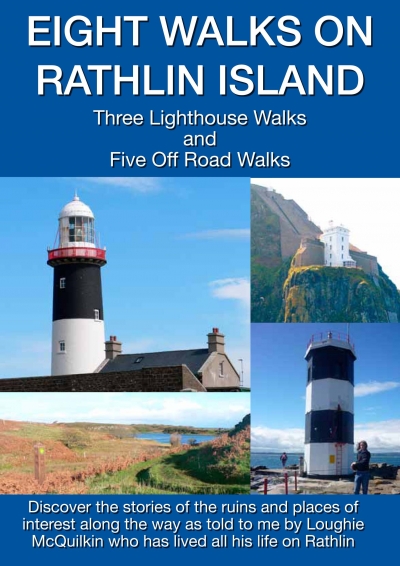 An up to date walking booklet for eight fabulous walks on Rathlin Island.
This detailed guide with photos of every stage of the walks points out the ruins and places of interest along the way giving a brief account of events that happened there.
These booklets are available in Island Treasures giftshop, the Boathouse Visitor Centre and Breakwater Studio on the island, and in the Ferry Office, the Tourist Information Centre and McLister's newsagents in Ballycastle, or can be bought direct from the author Nicky Sebastian (028 2076 0028 / islandnicky@aol.com). More information here.
Guided Walks
Organised walks on the island are a popular option and there are a number of walking tours available, including by Paul Quinn of Rathlin Walking Tours, Kevin McGowan of Nine Glens Walking Tours (including the popular new shoreline foraging tours led by Rathlin resident Ksenia Zywczuk), and Mark Rodgers of Dalriada Kingdom Tours.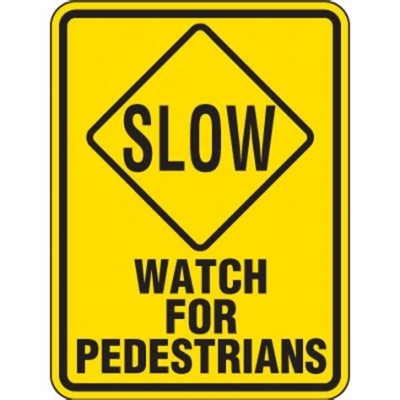 Most of Rathlin's roads are surfaced and in relatively good condition, but they are mostly narrow and often winding and hilly, so if you are walking, cycling or driving on the island's roads please be mindful of this, and of other road users. Cyclists may also wish to dismount and walk on some of the island's steeper hills.
In particular, walkers should be aware that there can be more vehicular traffic on the roads than they might have expected, and they need to make way for passing cars, buses, tractors, etc. In these situations, please all stand to one side of the road - if a group splits in two and stands on both sides of a narrow country road, the passing vehicle needs to slow almost to a halt to safely pass.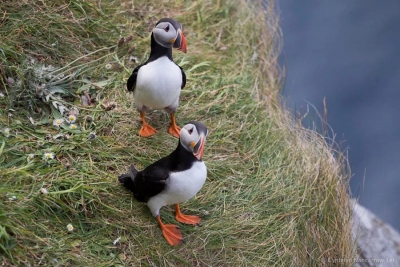 Facebook
The West Light Seabird Centre closed for the season on Wednesday 20th September. The 2024 season opening dates will be confirmed at a later date.
Opening hours: 9.30am- 5.00pm, last entry 4.00pm. The Seabird Centre building and the viewing platforms will be open to the public.
Admission (payable on arrival): RSPB members and under 5s free. Adults £5.00, children £2.50. Family and group rates available. For more information call 028 2076 0062.
The Rathlin West Light Seabird Centre, run by RSPB Northern Ireland, underwent major refurbishment work in 2015/16 and has now fully re-opened to the public. The work has been made possible by a significant investment from the Commissioners of Irish Lights of over £600,000 thanks to funding from the European Union's INTERREG IVA cross-border Programme, managed by the Special EU Programmes Body.
Along with 11 other lighthouses around the Irish coast, Rathlin West Light is one of the Great Lighthouses of Ireland (GLOI), all of which will offer unforgettable experiences and create a deep appreciation of the role of lighthouses and the maritime and seafaring story of the island of Ireland.
The refurbishment has seen a complete upgrade of the visitor centre and, for the first time, it is now possible to access the 'upside down' lighthouse built on Rathlin's cliffs (the lighthouse building is currently not open to visitors, due to Covid-19 restrictions).
In summer, the seabird colony is a real assault on the senses – the sight, sound (and smell!) of tens of thousands of birds, including puffins, razorbills, guillemots, kittiwakes and fulmars jostling for space is like nothing else.
These birds spend most of their lives at sea, and only visit sites like Rathlin for the brief summer breeding season. The seabirds start leaving the island to head back to sea from mid-July, with razorbills and guillemots going first, followed quickly by the puffins. The kittiwakes and fulmars will remain for most of August. The birds will start returning to Rathlin from March onwards.
The lighthouse situated at the heart of the colony is a spectacular feat of engineering, clinging to the cliff face with the lantern gleaming red at its foot. It offers visitors a chance to explore this unique, yet fully operational 'upside-down' lighthouse, its history, its people and the role of Irish Lights in maritime safety today.
The Rathlin West Light Seabird Centre is situated four and a half miles from the harbour - roughly a 90-120 minute walk. There are also buses running from the harbour and bicycles available for hire.
RSPB NI staff and volunteers are on hand to welcome visitors and binoculars and telescopes are provided for visitors' use free of charge.
Please note that while the main visitor centre is accessible, there is an 89 step descent to the viewing platform, or 164 steps in total to the bottom of the lighthouse.
Dogs (except for guide and assistance dogs) are not allowed in the Seabird Centre and Lighthouse. There are facilities to tie dogs up outside the Visitor Centre. See here for more information about bringing dogs to the island.
For more information about the Seabird Centre visit www.rspb.org.uk/rathlinisland or head to www.greatlighthouses.com to find out more about the Great Lighthouses of Ireland trail.
Please help us to keep the seals of Rathlin as undisturbed as possible, and allow all visitors and residents to responsibly and safely enjoy this marvellous wild nature experience! Thank you for your cooperation. The information in this section is also available in leaflet form here.
Northern Ireland's seals
Two species of seal inhabit the coast and seas around Northern Ireland. The harbour seal (also known as the common seal) is smaller, has a dog-like face and prefers more sheltered habitats whereas the grey seal is larger, has a longer head and is more often seen in exposed areas.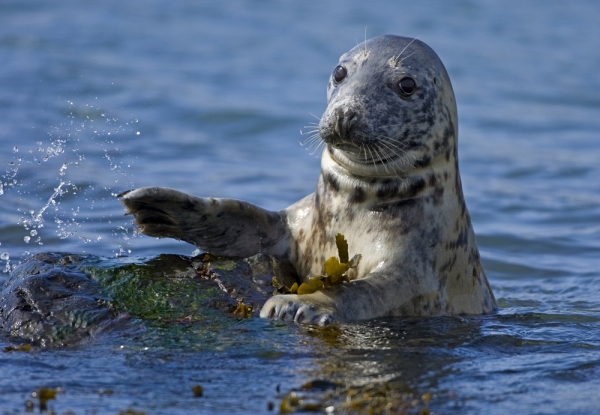 Grey seal on Rathlin. Photo by Tom McDonnell.
Seals haul out to rest, warm up and breed; they are very sensitive to disturbance, especially during the pupping season. As with any large, wild mammal, they may also inflict a powerful bite if they or their young feel threatened.
Both species are fully protected by law from intentional or reckless disturbance.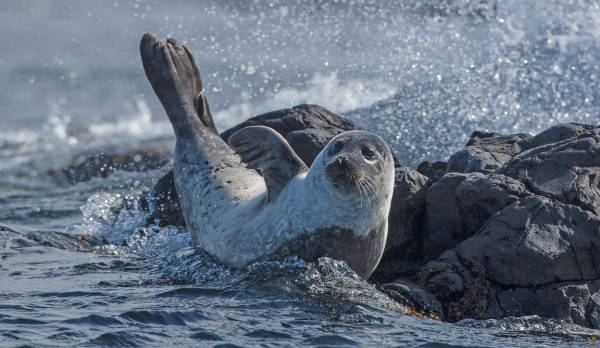 Harbour seal on Rathlin. Photo by Tom McDonnell.
In August 2018, an aerial survey detected 1012 harbour seals and 505 grey seals around the coast of Northern Ireland.
Sheltered home
The quiet inlets around Rathlin Island afford visitors wonderful views of charismatic seals, especially around low tide. Grey seals and harbour seals find sheltered habitats here to rest, breed and rear their young within the relative safety of areas such as Church Bay and the Rue. These beautiful marine mammals spend much of their lives at sea but can be seen and enjoyed by all when they haul out ashore.
Harbour seals, the smaller of the two species, give birth around May-June; their newborn pups moult their 'baby' coat in the womb and are able to swim almost immediately. By contrast, grey seals are born later in September-November. The pups have a fluffy white coat and usually stay on land for three to five weeks before venturing into the sea.
An aerial survey of seals in August 2018 used a thermal imaging camera attached to a helicopter to record numbers during the annual harbour seal moult. It recorded 123 harbour seals and 46 grey seals around Rathlin Island, although grey seal numbers can be highly variable from day to day and animals sheltering in sea caves or underwater are particularly difficult to detect.
Vulnerable animals
Seals are fully protected by law from intentional or reckless disturbance and great care should be taken not to disturb these vulnerable animals.
Enjoy the wonderful views but please keep a respectful distance from seals, letting the animals decide how close is acceptable to them.
Please note the following guidance when watching or photographing seals from land:
• Any approach must be visible and sensitive
• Be responsive to how the seals are reacting to you
• Do not creep up on seals, crowd or encircle them, or make loud noises to prompt them to look toward you
• Never attempt to touch or feed seals
• When one or two seal heads are raised, approach no further
• If any seals scramble into the water, you are too close and should retreat!
If approaching seal haul outs by boat, kayak or other watercraft, follow the WiSe Scheme (Wildlife Safe) principles:
• Ensure that you approach slowly and quietly from an oblique angle, making no wake.
• Never approach directly or too close; keep your distance (50m minimum).
• Watch out for signs of disturbance – heads going up, seals becoming agitated or moving toward the water. If you see any of these signs, back off slowly and quietly.
• Keep noise aboard to a minimum.
• Know the locations of important haul out areas, such as Mill Bay, Doon Bay and Ushet Port
• Don't feed seals with fish; it can alter their behaviour making them vulnerable to injury from boats.
• Do not stay longer than 15 min.
Insensitive boat handling that leads to disturbance or injury of protected species may lead to legal action against you.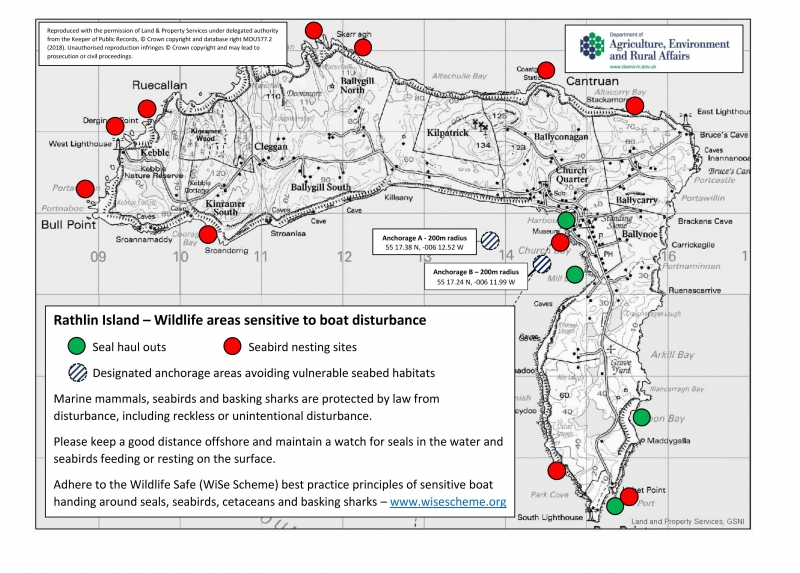 Protected environment
The sensitive wildlife and habitats around Rathlin Island are highly protected and carefully managed. The island is designated a Special Area of Conservation, Special Protection Area, Marine Conservation Zone and Area of Special Scientific Interest. Many of its wonderful animals and plants are protected in their own right, regardless of where they live.
Officers from DAERA Marine & Fisheries regularly patrol the coast around Rathlin Island, by land and sea, to monitor and enforce the protection of its special environment.
More information on protecting Northern Ireland's marine environment is available here.
Seals are fully protected by law* from intentional or reckless disturbance. The penalty for these offences can be up to £5,000 or up to six months imprisonment, or both.
*The Wildlife (Northern Ireland) Order 1985 (as amended)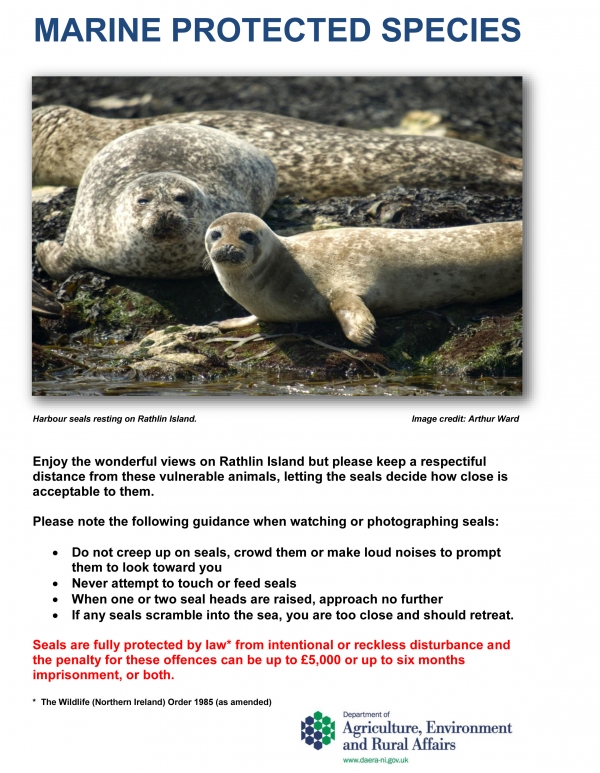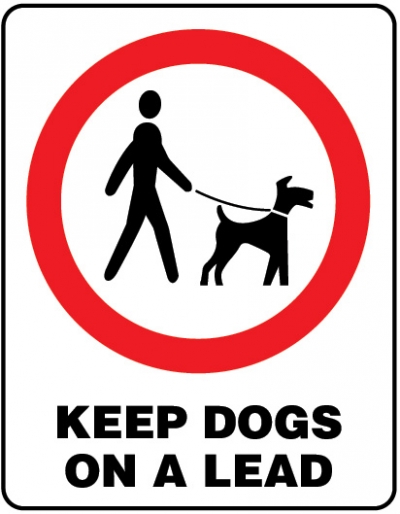 Please be aware that while many visitors choose to bring their dogs with them on a trip to Rathlin, there have been problems on occasion with dog control and because of this, both bus companies that bring people up to the West Light Seabird Centre allow dogs at the drivers' discretion, (assistance dogs are of course allowed).
In addition to this, the Seabird Centre itself now does not admit dogs (again, except for assistance dogs), and they have a small area outside the Visitor Centre for dogs to be tied up, and they will provide water.
Dogs are also not allowed on Kebble Nature Reserve across which people must travel to get to the West Light.
Rathlin Island Ferry Ltd require that dogs must be kept on a lead at all times while onboard, and they may ask owners to keep their dogs out on deck.
More generally, we emphasise that dogs on the island must be kept on a lead at all times, as there is otherwise a real danger to both livestock and wildlife (in particular ground nesting birds), and dog owners are expected to bag and bin their dog's excrement.
Thank you for your cooperation in helping to keep Rathlin a safe and clean environment for all to enjoy.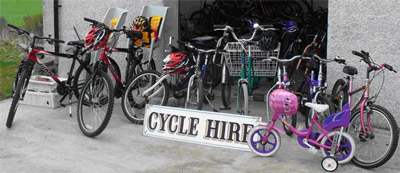 "The accommodation at Soerneog View Hostel is closed. Jennifer has retired from the Hostel. We would like to thank all our guests who have supported the Hostel since it opened in 1998. The Cycle hire business at Soerneog View is still operating May to August. Booking is mandatory."
The bicycle hire closed for the season on Thursday 31st August 2023.
This established cycle hire business has been run for over 20 years, bicycles to suit all the family. It is essential to book the bikes in advance in order to match the bike to the rider. There are a limited number of bikes. Helmets are included with the hire.
The proprietors can also advise on the most appropriate route depending on the age and ability of the cyclist.
We offer bikes with child seats. All bikes are bench checked after every hire.
The day hire rate covers from 10.00am to 5pm. Overnight hire is not available. The business opens from May, June, July & August. The business operates with cash only. No credit card facility available.
Phone: 028 2076 3954
Email: john_jennifer@btinternet.com
Bicycles can also be brought over by ferry (booking very advisable) - please contact Rathlin Ferry Ltd for details.
Buses
Two private companies run minibuses to and from the RSPB Seabird Centre, operating from the harbour during the season, they aim to pick people up off the incoming ferries in the morning (see new timetable below) - £5 return for adults, £3 for children (cash payment only). The journey takes about 20 minutes each way, and the bus companies usually leave passengers at the Seabird Centre for about an hour. If you would like to walk one of the ways, you might want to consider getting the bus up to the Centre, and walking the return leg (which takes about 90-120 minutes). Dogs are taken at the drivers' discretion, but dogs are not allowed in the Seabird Centre, assistance dogs excepted. For more about dogs on the island, see here. If you are on a day trip, please make sure that you have enough time to make the return journey in time for your sailing back to the mainland! From departing the harbour the whole trip, including an hour or so at the Centre, will take approximately two hours. For further information contact Derek Curry (078 2887 8915) or Francis McGinn (077 5993 5192).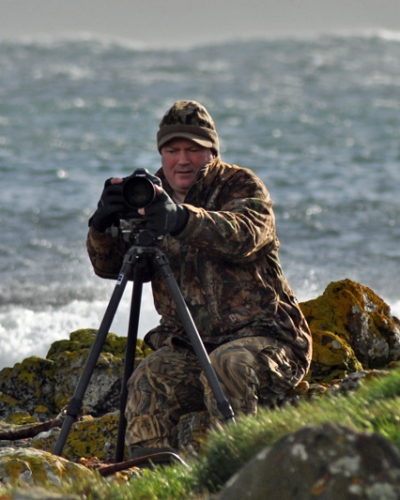 Facebook
Northcoast Nature is run by wildlife and landscape photographer and Rathlin resident Tom McDonnell (Ph: 2076 0080/077 2308 7668). Tom offers photography workshops, with opportunities to photograph Rathlin's stunning land and seascapes, seabirds, birds of prey, seals and maybe even the very rare Rathlin golden hare. His photographs are available in the Breakwater Studio on the island and several outlets in Ballycastle.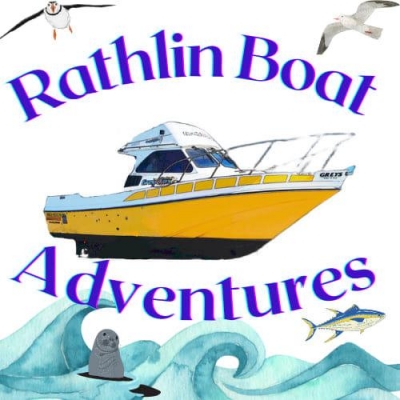 Rathlin Boat Adventures. Family friendly Boat charters, sightseeing and sea angling. Based on Rathlin Island.
Phone: 075 4511 6511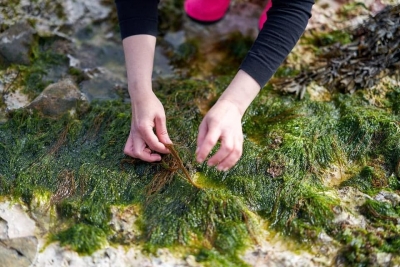 Join our local guide Ksenia on a leisurely walk across the Rathlin shoreline and rockpools while learning about the different sea life that makes Rathlin it's home. Ksenia has, for the last seventeen years collected and cooked with the natural produce that grows along the rocky shoreline of Rathlin Island.
Web: Nine Glens Adventure Tours
Email: nineglenswalkingtours@gmail.com
Phone: 077 2392 1022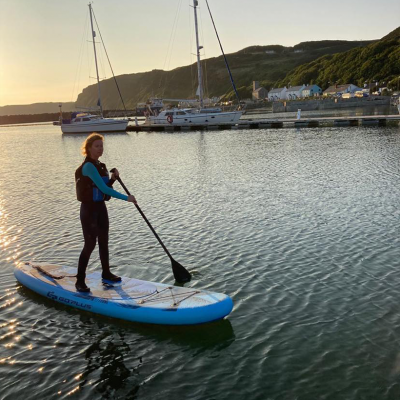 Have you ever wanted to explore the clear waters of Rathlin Island? Well, we've got you covered!
We are now excited to be offering SUP (Stand Up Paddle Boarding) sessions on Rathlin Island.
This is an introduction for those new to paddle boarding, giving you a quality, two-hour session with one of our qualified instructors. The lesson provides you with the foundations of stand-up paddle boarding including some knowledge and technical skills which will help you on your SUP journey. It's a fun session which will leave you wanting to get out there to practice and perfect your new skills!
Web: Nine Glens Adventure Tours
Email: nineglenswalkingtours@gmail.com
Phone: 077 2392 1022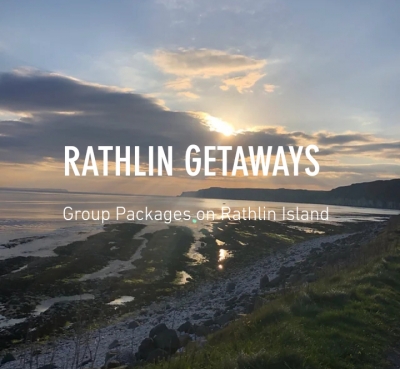 Group packages to suit every taste on Rathlin Island. Whether you're looking for something a little bit different for your hen or stag party or are planning to come away as part of a group, Rathlin Getaways can take the stress out of planning your trip. Get in touch to find out what we have to offer.
Web: Rathlin Getaways
Email: rathlingetaways@gmail.com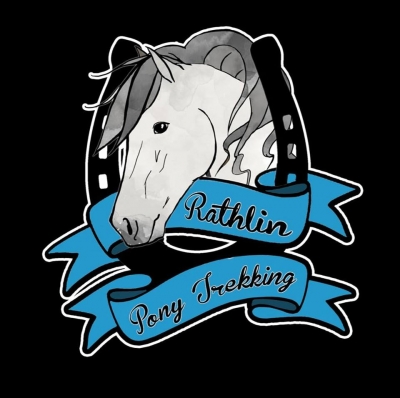 Rathlin Pony Trekking will not be operating for Summer 2023. Apologies for any disappointment.
Childrens' pony rides on the beach with Rathlin Pony Trekking. Rides £5, lasting 5-10 minutes. Call 075 2122 4331 for more information.
Harbour Pontoon Berths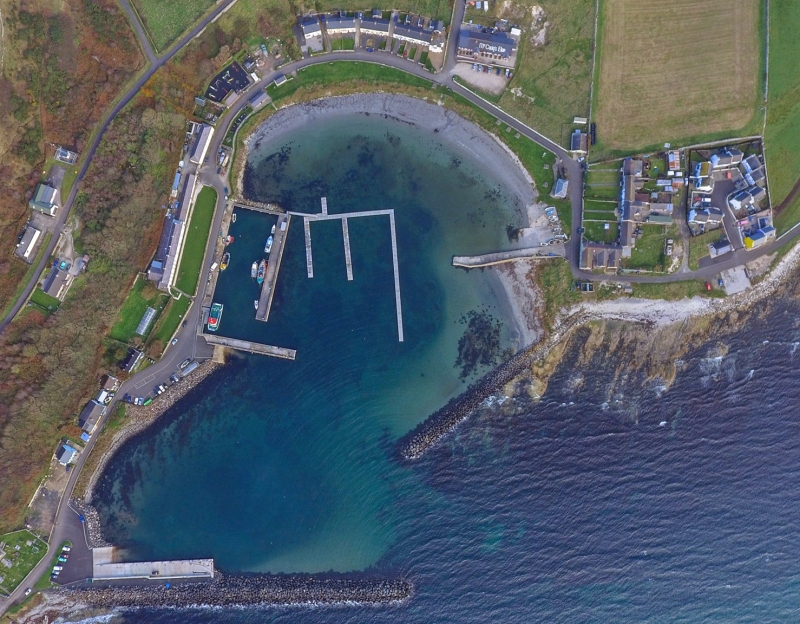 Drone photo of pontoons and harbour at Church Bay by Douglas Cecil
*** Update from Causeway Coast and Glens Borough Council, 08/07/20: ***
"All Harbours in Causeway Coast and Glens are now open.
This includes visiting vessel berths at Ballycastle, Coleraine Marina, Portrush Harbour and Rathlin Island.
Overnight stays on board are permitted.
All visiting vessels must book in advance and will be asked to pre-pay prior to arrival. This will secure a suitable berthing space and avoid disappointment.
Anyone requiring fuel must also book in advance.
Please use the relevant number below to book:
Portrush Harbour/ Coleraine Marina: 028 708 22307 or
07889 081860
Ballycastle Marina: 028 207 68525 or 07803 505084
Rathlin: 07724594118 or call Ballycastle numbers for assistance
Visitors are asked to adhere to current social distancing guidance and be aware of other users.
Good hand hygiene will be essential, especially around common contact points such as handles and railings.
Harbour Offices will remain closed for public access. Opening hours, where staff will be available, will be limited with times displayed onsite.
Toilets and shower facilities will be available on a limited basis and restricted for use during office hours.
Please show consideration to staff who continue to carry out their tasks during these difficult times.
Check our website for further information."
The new pontoons in the harbour at Church Bay have berths for approximately 40 boats. Berthing fees as follows:
Rathlin Harbour & Marina Charges
01/04/17 - 31/03/18
Annual Berth £61.35/MTR
Summer Berth £45.20/MTR
Winter Berth £39.82/MTR
Monthly Berth £21.53/MTR
Weekly Berth £10.76/MTR
Daily/Overnight £21.50
Short Stay (6hrs) £11.00
Slipway £12.80 per day
£107.63 per year
These charges are applicable to all private leisure vessels and small commercial vessels.
Rathlin Harbour Fishing Vessel Charges
01/04/17 - 31/03/18
Annual Berth £33.36/MTR
Summer Berth £24.58/MTR
Winter Berth £21.66/MTR
Monthly Berth £9.15/MTR
Weekly Berth £5.38/MTR
Daily/Overnight £21.50
Short Stay (6hrs) £10.75
Slipway £12.80 per day
£107.63 per year
These charges are only applicable to fishing vessels that have a valid fishing licence and certificate of registry.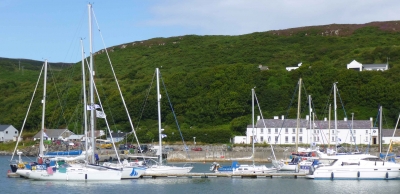 Rathlin Marina Assistant Contact Number: 077 2459 4118
Harbour Master John Morton
Portnagree House
14 Bayview Road
Ballycastle
Co Antrim
BT54 6BT
More information available here.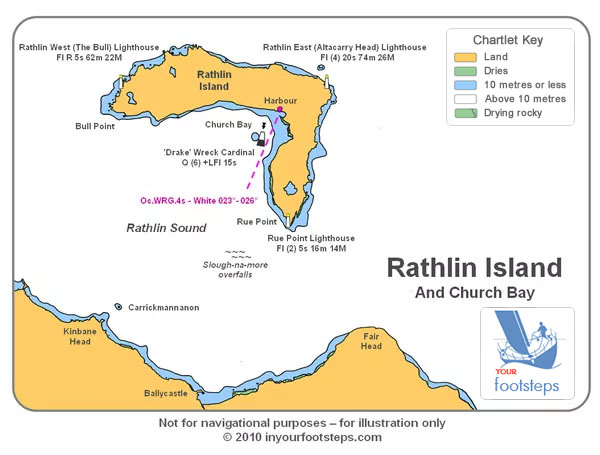 Detailed info on sailing into the harbour at Church Bay available here.
Marine Traffic's Port Calls, Arrivals & Departures page for Rathlin's harbour.
Churches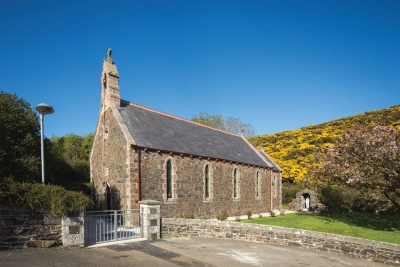 Church of the Immaculate Conception (Roman Catholic). Mass is every Sunday at 11.00am, year round. The Church of the Immaculate Conception is located a short walk from the harbour at the top of Church Brae - turn right after St Thomas' church.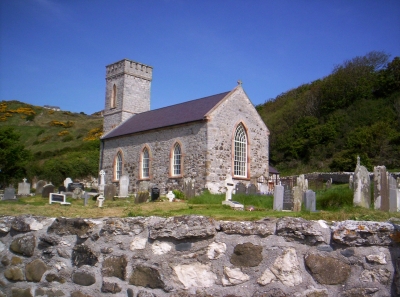 St. Thomas's Church (Church of Ireland). Services are at 11.30: every Sunday, July to September; every third Sunday in October and November; and every second Sunday from December to June. St Thomas's is located just west of the harbour.