Sea of Moyle - Land, Sea & Air Charity Event
Event date:
Saturday, August 7, 2021 - 09:00
-
Sunday, August 8, 2021 - 13:00
SEA OF MOYLE - LAND, SEA & AIR CHARITY EVENT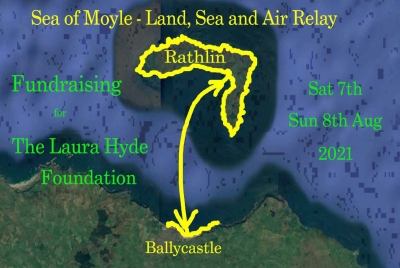 "Our carers need caring for too."
Saturday 7th & Sunday 8th August 2021
Ballycastle, Rathlin and the sea in between!
Fundraising for the Laura Hyde Foundation, working to "ensure that all medical and emergency services personnel have access to the best mental health support network available."
This local event is being organised as part of 'We Remember Them 2021' for The Laura Hyde Foundation.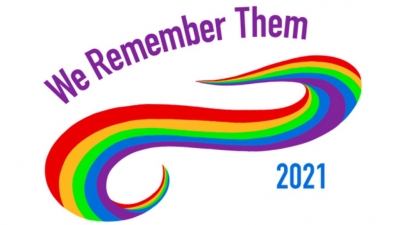 The baton will travel across to Rathlin on the 9am Rathlin Express on 7 August.
There will be a walk (approx 1 hr) starting from the harbour at 9.45am that anyone is welcome to join.
Following this the baton will spend the day travelling around the island via a range of transport - stilt walkers, cyclists, horses, light house keeper, post van, runners, swimmers. Please come out and cheer on the participants.
At 4.15pm there will be a symbolic hands across the beach event which anyone is welcome to join (this will take the form of a socially-distanced wave) followed by a reading of the poem These are the Hands (by Michael Rosen) for the island health care staff.
On the Saturday evening the baton will continue its travels westward bound on the island, with the tractor run and donkey dander.
On Sunday 8th morning, with the aid of the fire engine, a rowing machine and drone, the baton will find its way back to the Manor House grass-front for 11.30. Then it's back on the noon ferry to Ballycastle, where the relay culminates with the Ballycastle swimmers taking the baton on its final leg, along a stretch of the bay.
Please note that events are informal and all participation is at the individual's own risk.