Mapping
Beginning in January 2012, Tuesday Club members and friends, along with Margaret McQuilkin and Shauna Cecil, worked with artist, Ann Henderson, around the idea of mapping.
Follow the process in the journal below as the project evolved.
Day 1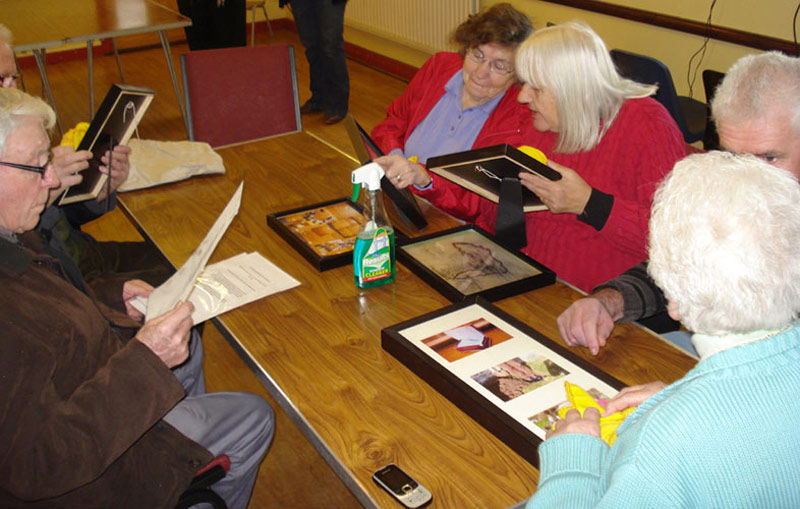 "Dusting off" the last project in preparation for the new.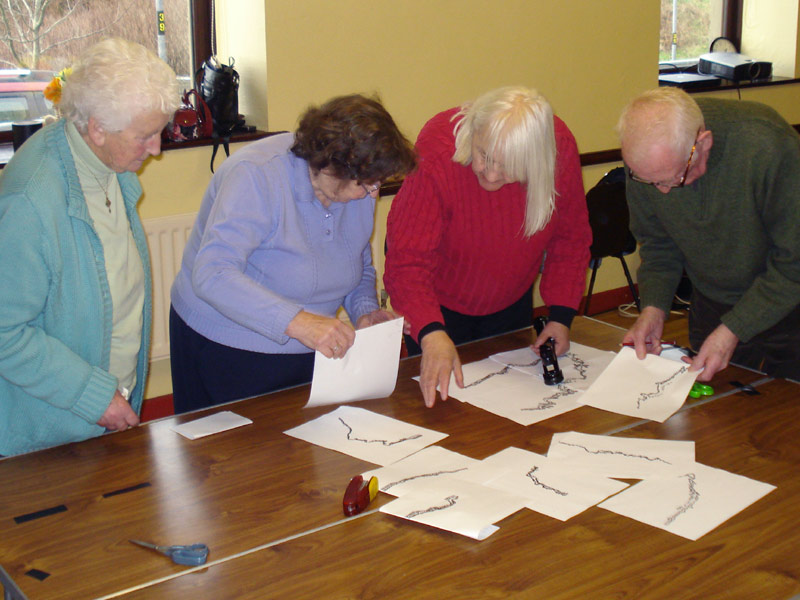 Proving our knowledge of our island coastline.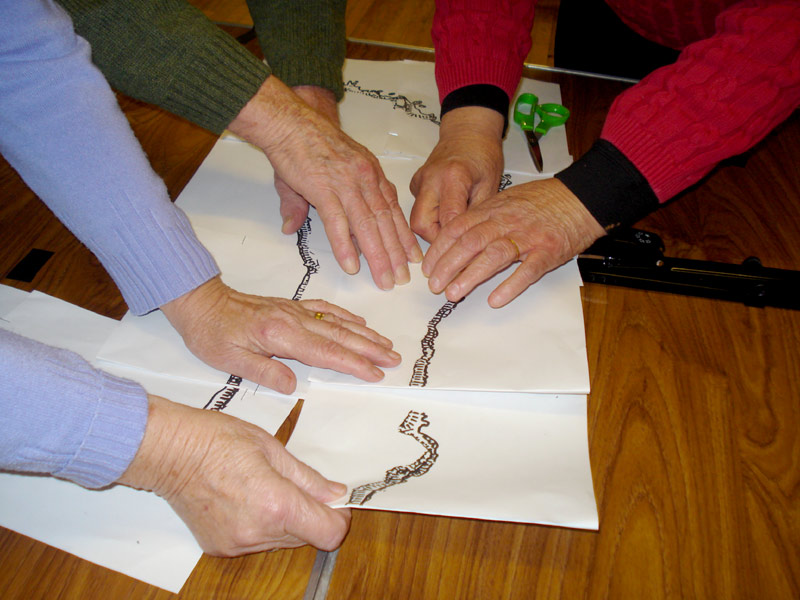 Hands over Rathlin.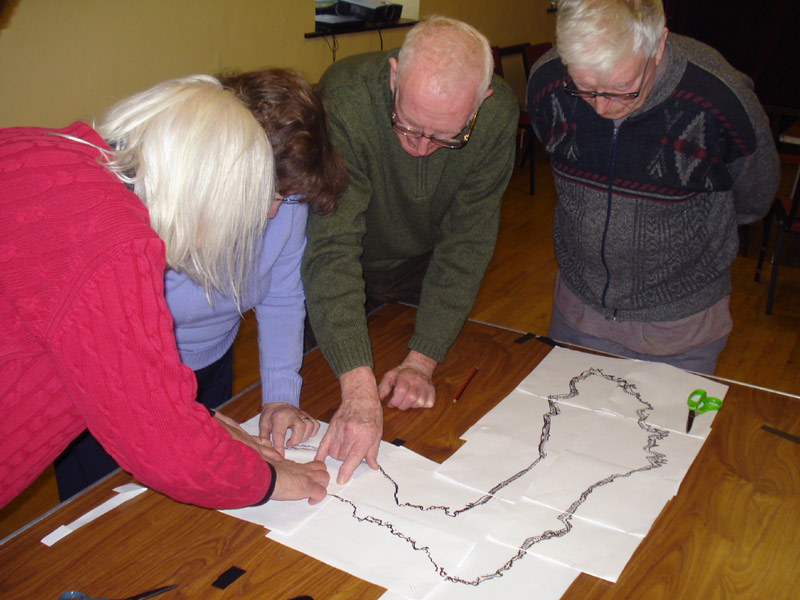 Day 2
ONE PERSON - ONE PLACE - ONE WORD
Margaret - Coolnagrock Mountain - Watching
Marina - Arkill - Fishing
Sadie - Mill Bay - Boats
Evelyn - Ushet - Romantic Walks
Kay - The Wet Cove - First
Peggy – Knockan's Sweat House - Playing with the Children
Judy - Garvagh - Home
Shauna - Rathlin School - Children
Bess - Mount Grand - The Wee House
Anne - Castle Quarter - Farm
Loughie - "Shillen" Hill - Corn
Duncan - Ballynagard - Rabbits
Ann - Ballynoe - Wee Ones
JJ - East Side – Fishing
We each made a list of our 10 most important places on Rathlin.
Written above is the first of these selected locations for each of us, along with the first word which came to mind in association with that place.
Day 3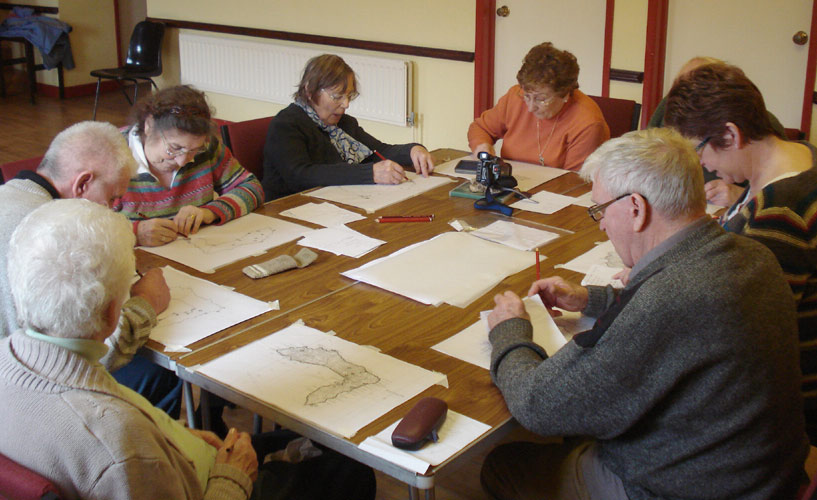 Each participant pin-pointed their ten selected places.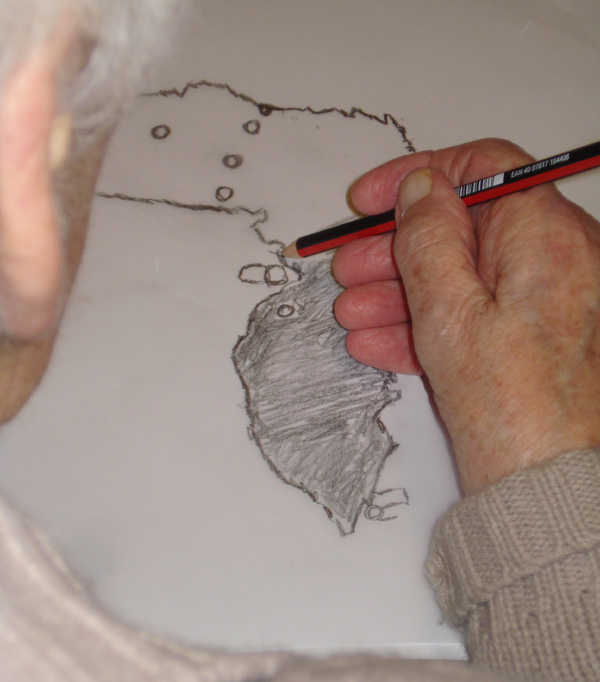 It was interesting that the majority of the chosen locations were "close to home" - often within walking distance.
Day 4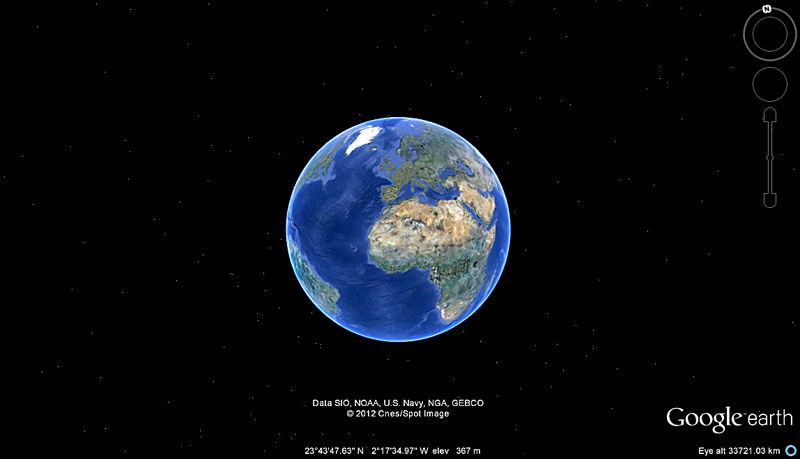 Google Earth and Tuesday Club rambles.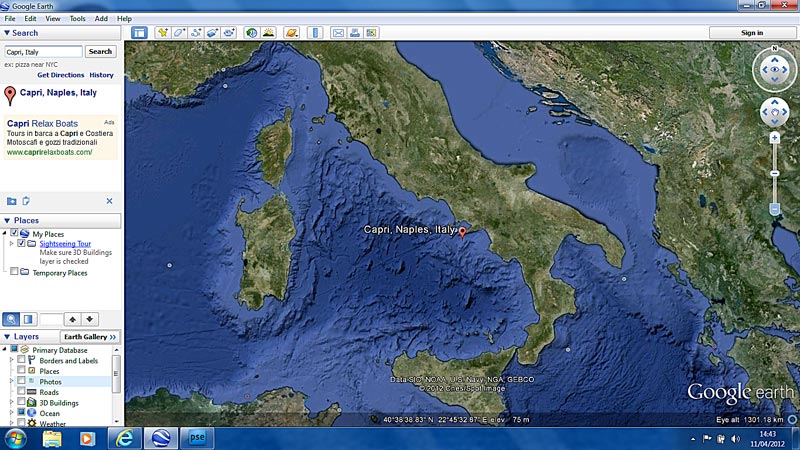 Off to The Isle of Capri with Gracie Fields !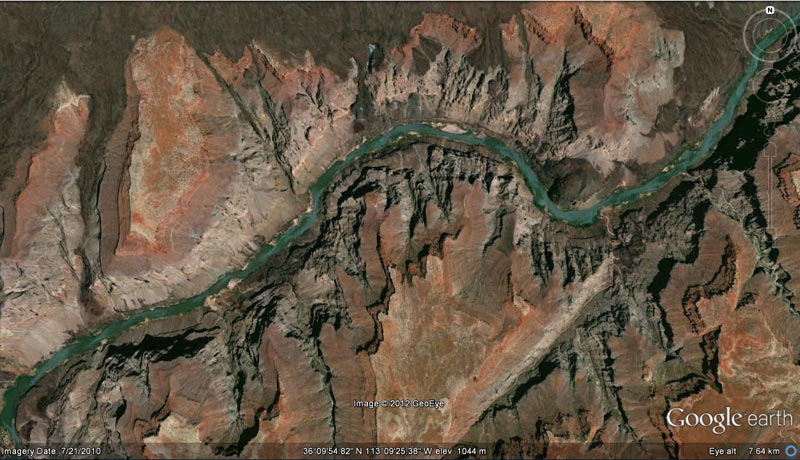 ... and down the Colorado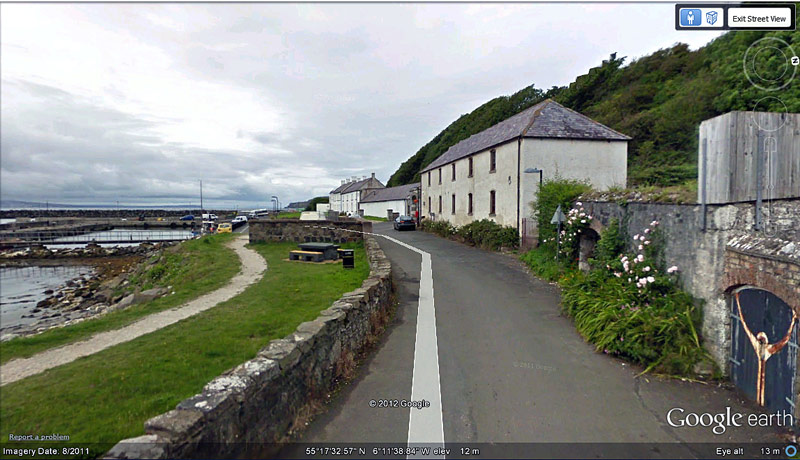 Home ground
Day 5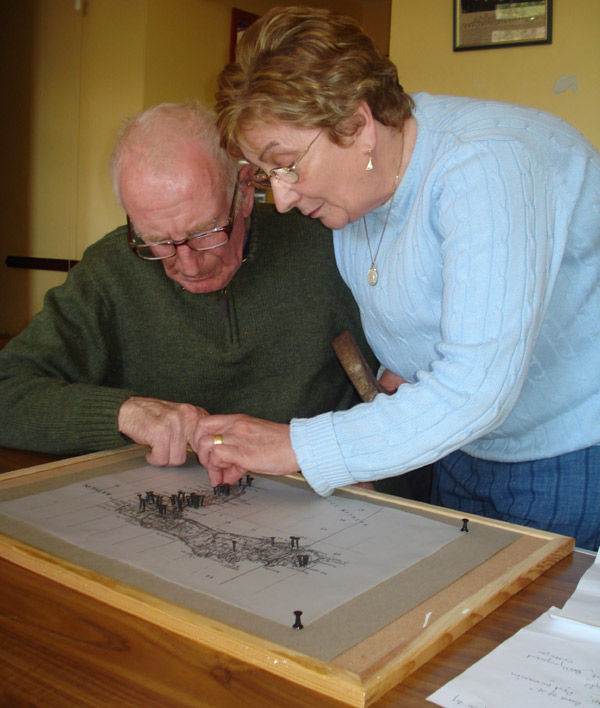 Pin-pointing our ten places!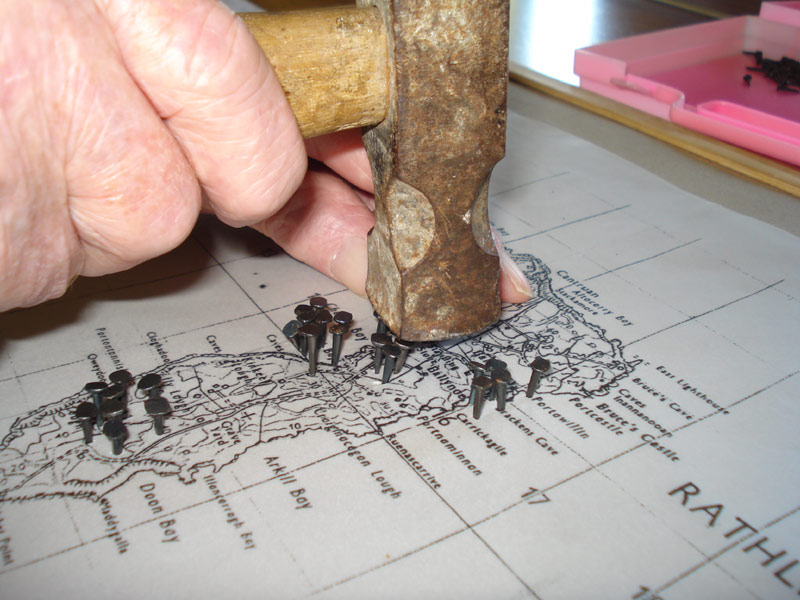 Loughie hitting the nail on the head!
Day 6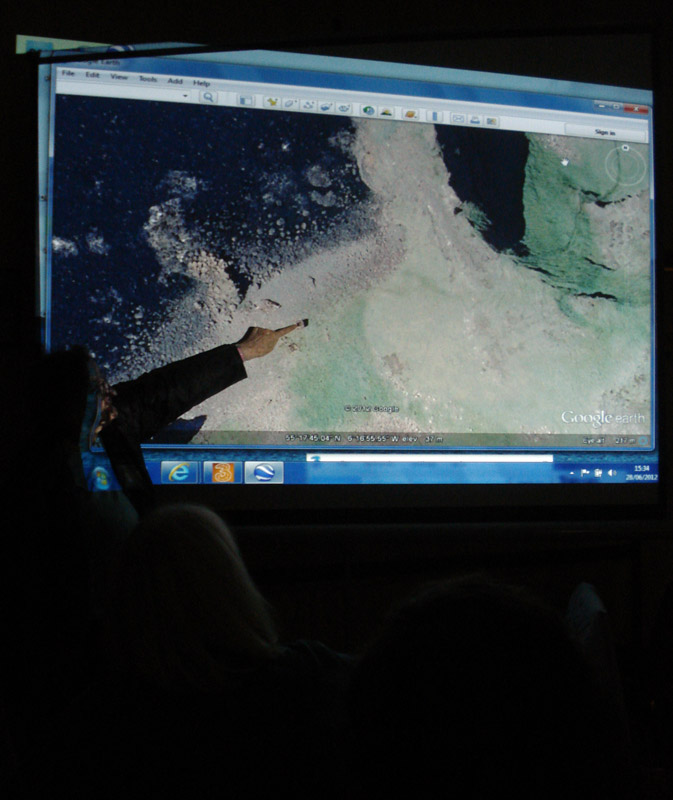 Rediscovering old places!
Day 7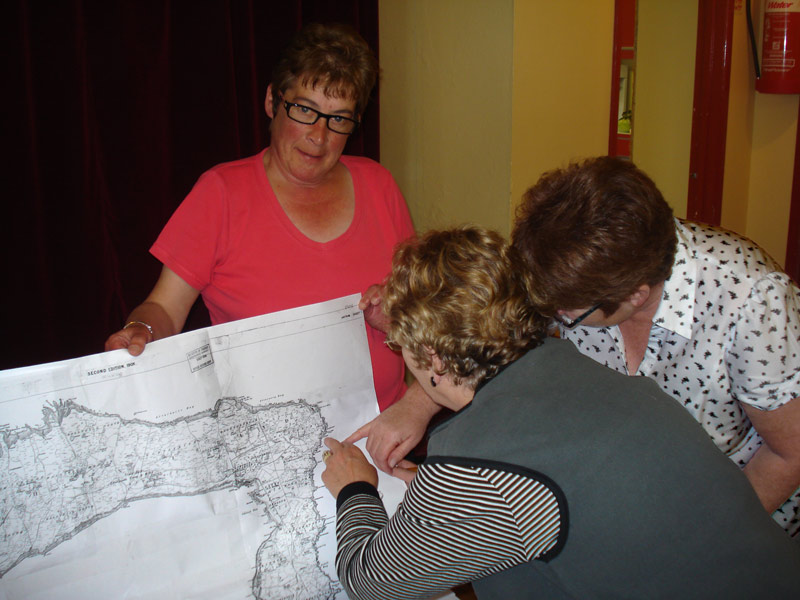 It's round here somewhere!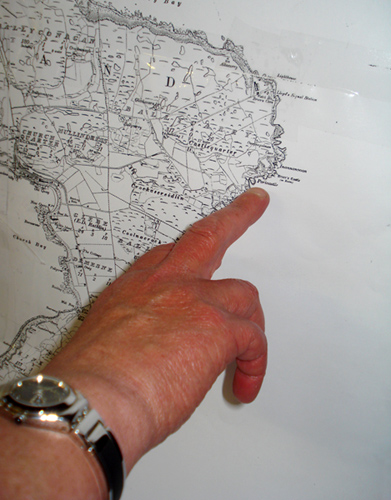 That's it there!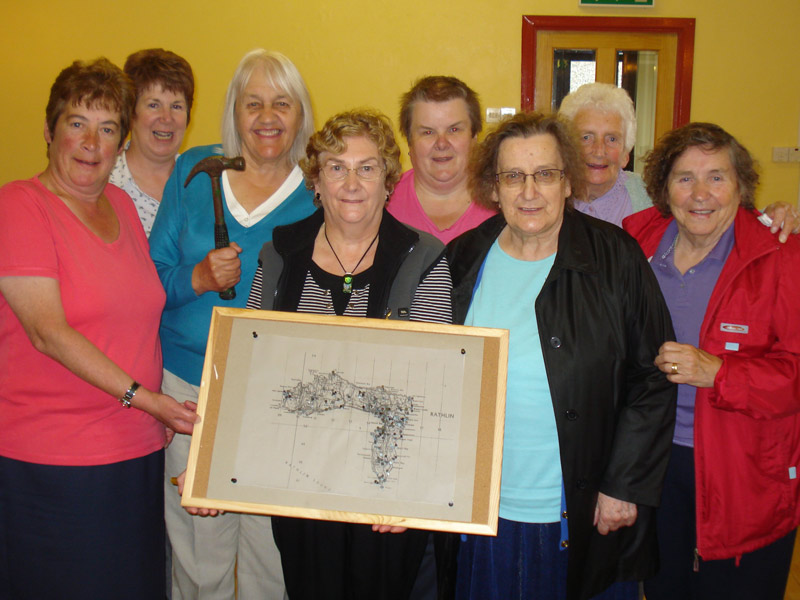 Nailed the final one.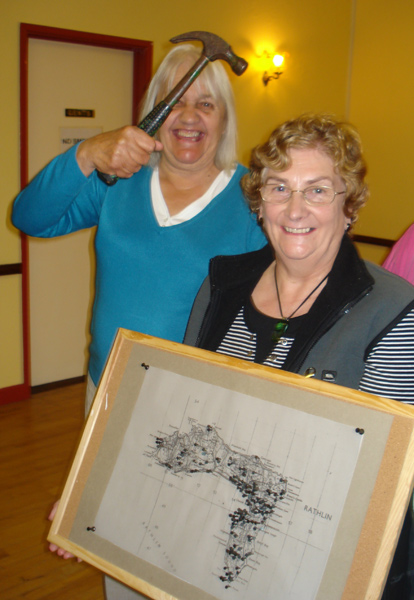 The last blow!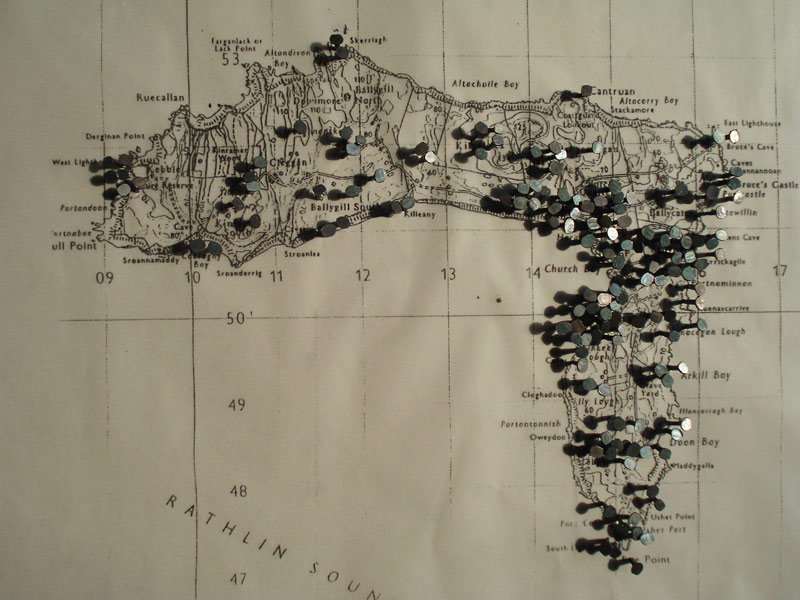 "Nailin Map"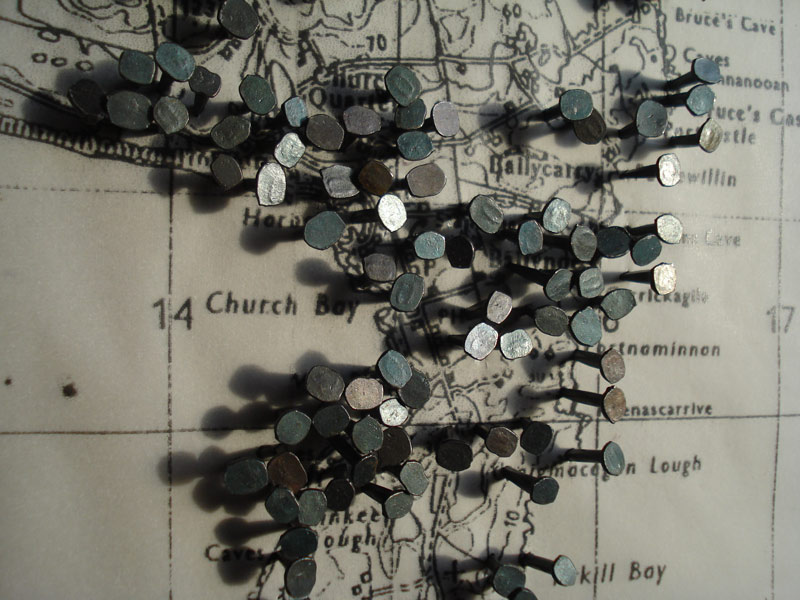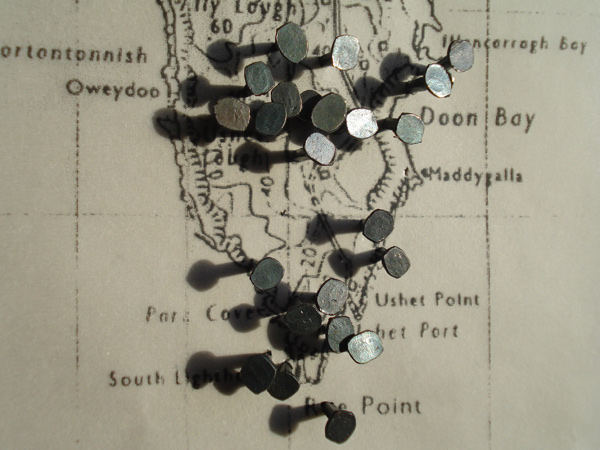 Read more in Part 2