Fairtrade Fortnight 2015 on Rathlin Island
Friday 13 March 2015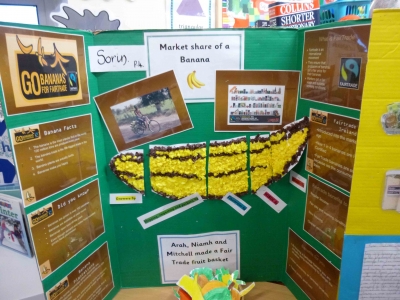 Congratulations to all involved in this year's Fairtrade Fortnight on Rathlin. The island is the only Fairtrade Island in Ireland, and this year Rathlin businesses were at the forefront of promoting Fairtrade products, and demonstrating the island community's year-round commitment to Fairtrade.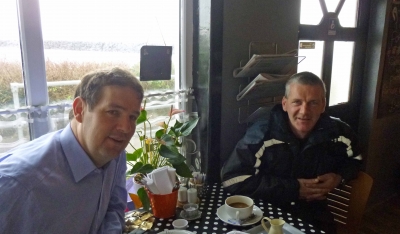 The focal point of the Fortnight this year was a visit by Councillor Donal Cunningham, the Chair of Moyle District Council, who was happy to show his and the Council's support for Fairtrade in the Moyle area.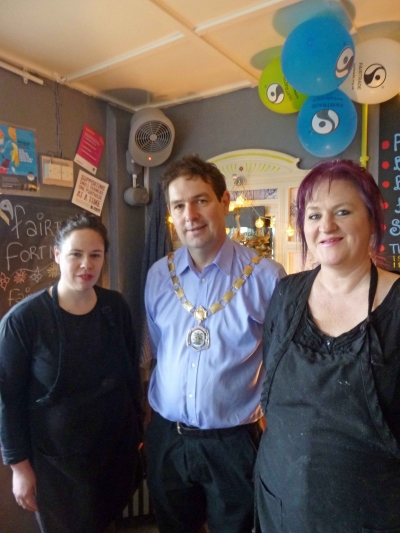 Donal visited St Mary's Primary School, and was suitably impressed by the knowledge and enthusiasm of the children, and by the quality of the information displays they had made for Fairtrade Fortnight.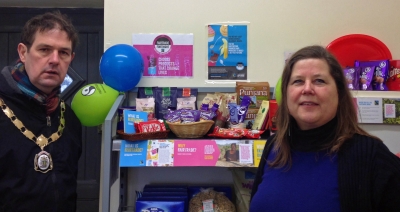 Also on the itinerary were visits to island businesses new and old that have shown their support by stocking Fairtrade products such as tea, coffee, sugar and much more. This year, that meant a stop off at the new Water Shed Café for the menu specials of Fairtrade brownies, madeleines and mochas, before dropping by the island shop run by the Rathlin Co-Operative, which has built up an impressive stock of Fairtrade products. Then it was on to McCuaig's Bar and Emma's Chip Ahoy, both of which are stocking Fairtrade tea, coffee and sugar.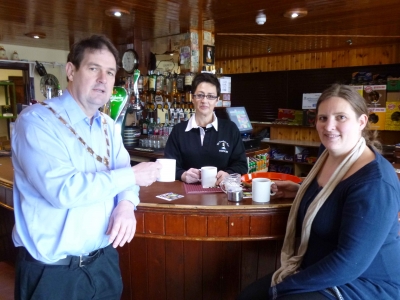 All in all, the visit – and Fairtrade Fortnight more generally - served to highlight the level of business and community involvement in Fairtrade, and the range of products readily available on Rathlin, whether you're food shopping or looking for a relaxing cuppa.