The Last Right Preview Screenings On Rathlin
Thursday 28 November 2019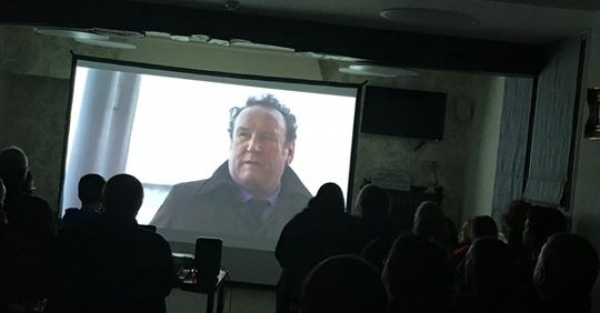 The Rathlin community was given two special preview screenings of The Last Right - the comedy drama that was partly shot on the island in December 2018 - last Monday in the Manor House. Hosting the screenings were producer Pippa Cross and writer/director Aoife Crehan.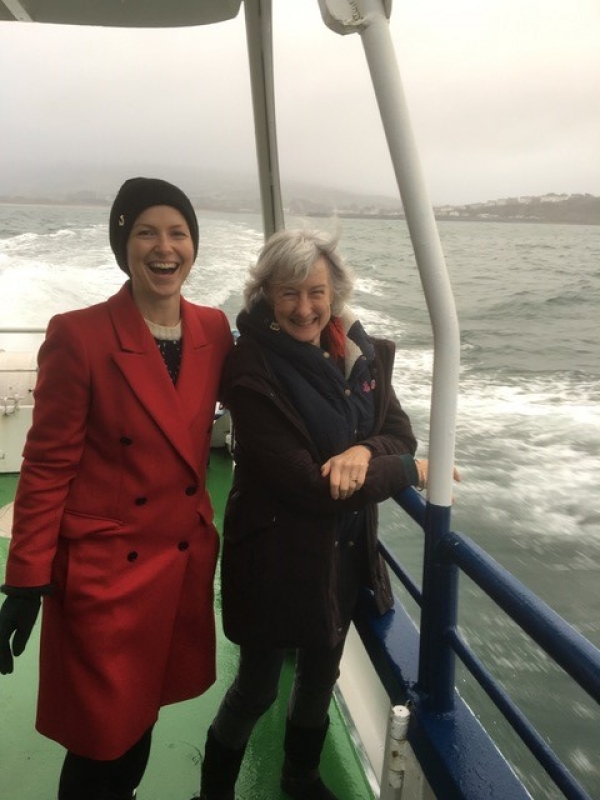 Aoife Crehan, writer/director of The Last Right, and producer of the film Pippa Cross.
Rathlin features strongly in the film, and is mentioned throughout, with the island being the ultimate destination of an eventful road trip along the length of Ireland.
Many of those in the audience were extras, or had worked in the background during the two days of shooting on Rathlin. The RDCA, island businesses and the whole island community worked hard to facilitate the film shoot, and Pippa and Aoife reiterated their gratitude for the island's support.
The film was very warmly received by the Rathlin audiences, and is highly recommended. The Last Right goes on general release across Ireland from Friday 6th December.