Start of Kintra II sailings
Friday 13th January 2023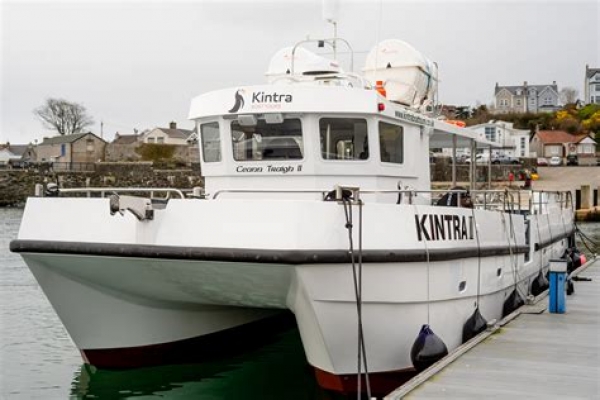 The Kintra II will will start sailing from 2pm today and they hope to do the rest of the day's sailings as per timetable, sea conditions allowing.
Michael will collect prescriptions from the boat arriving at 2.30pm today. He will stay at the harbour to distribute to anyone notified by the pharmacy to expect a delivery. This goodwill gesture will continue as a short-term measure.
Note from the new operators: At the moment, their phone is extremely busy. They are not ignoring any calls but are doing their best to answer as fast as possible with one phone and one person. They understand the high level of calls and ask us to be patient if we have to wait for an answer. Again, this is an urgent issue and hopefully will be resolved as soon as possible.